So the big guy and I decided to skip vacation, and instead spend a few dollars around our home. We don't have a lot to spend so one of the things we were thinking of was painting all interior doors black. like this…..
In addition to that we are going to have our flowerbeds re-mulched
(lame I know)
I've been really excited to re-do Squeakers' room for her 2nd birthday too. It's all purple gray and yellow from her nursery, but I'm using these pictures as inspiration….
These are blackout curtains and they are on sale! Woo hop Pottery Barn. She has dark wood blinds in there now but, I'm over them and curtains would really lighten the room up. I'm really not going for a theme, I'd just like to add more color and have the room look "rich" with lots of patterns and fun spots for her to hang. She LOVES books so I'm really looking forward to making her a little reading nook later on , but for now she still really likes sitting with us in her glider and having us read to her.
I can't wait to change her crib to a toddler bed. I'm still on the hunt for a perfect light gray color for her walls and bedding that isn't pink! I really want the bedding to be super cozy and fluffy :)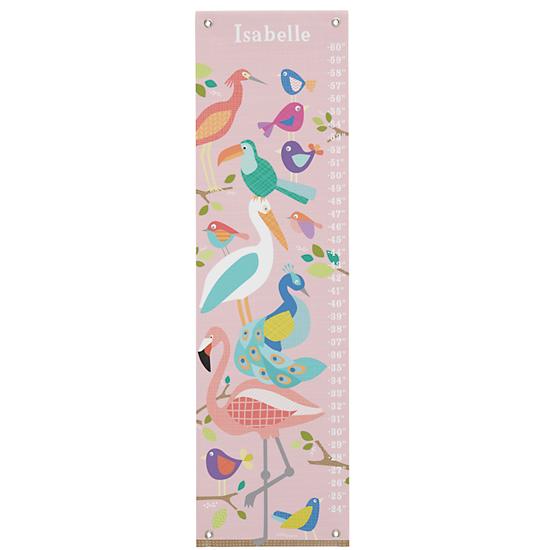 I love these colors! It's colorful but the colors are muted! My fave! I would like to use all of these colors in her "big girl room" and I am so excited to order this growth chart from Land of Nod because SQUEAKER IS WALKING! yah! I can't wait to start measuring my little nugget on this! And… I love birds…..
Also I'd like to re-carpet her room but… we will see…
We also want a really nice outdoor table set for 6-8 people. They are on sale all over now because it's end of season and we spend a good deal of time in our backyard which is slowly becoming my favorite part of our house. Our office is a nightmare! we can never, and I mean never agree on office furniture and they color now is turquoise. It's dimly lit and every piece of furniture needs to be replaced.  COMPLETE overhaul. Not sure where to even begin there but I'm sure that's where a lot of our budget will go.  I have not found a single picture of a home office that I like…. maybe I'm picky? nooooo ;)
If you find any cool office pictures send them to me on pinterest! Follow me above! oh and follow me on here too !
Later lovers- Greer